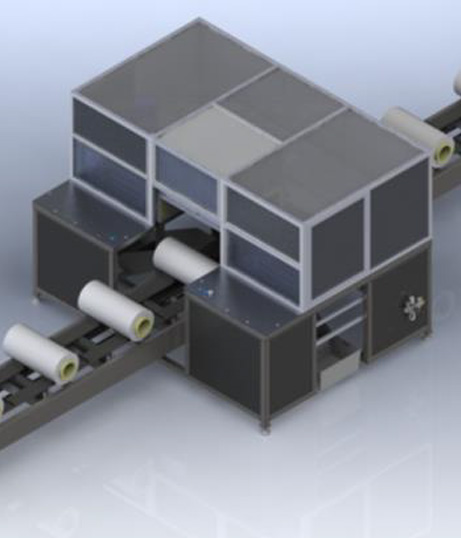 Edge Cutters
AGM is offering now three models of the Edge Cutters:
EC-300 AL
This machine has loading and unloading conveyors with up to 6 roll capacity. This machine can trim rolls from 120 mm to 280 mm OD and 280-550 mm wide. The cycle time is about 15-25 sec.
Roll OD: max 300 mm; Roll Width: 280-550 mm
Cores 76mm, 110mm or 152 mm;
Multiple Cuts; Conveyor Capacity – 10 rolls
Loading – front side; Unloading – back side; Trim take-away conveyor
EC-400 and EC-400W.
This machine can handle rolls of 280-550 mm wide and 120 mm to 400 mm outer diameter (OD) [up to 610 mm OD for EC-400W]. This machine can trim any problematic rolls with telescoping edges and core uneven protrusion. It can make multiple cuts until the roll edge gets perfect. The cycle time varies significantly depending on the roll OD and roll quality. Minimum cycle time is 30-35 sec. The model EC-400 has also the core cutting option as a part of the trimming cycle.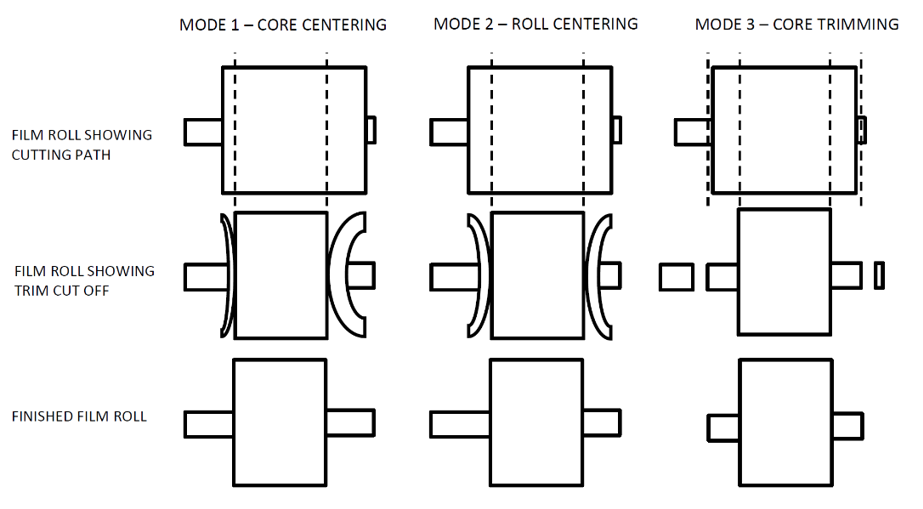 EC-200-1100
This machine is designed for trimming an extra-wide rolls from 280 mm to 1030 mm and 120 – 200 mm OD.
All the models are featured with 6 servo axes, fully digital settings, carbide knives, and more. Roll spinning, cutting speed, cutting trajectory (straight, spreading) and a multicut mode may be adjusted to get the best cut of the PVC roll (film properties and rolls winding hardness may require different cutting parameters).
These edge cutters are also suitable for side trimming of PVC shrink film and PE stretch film rolls.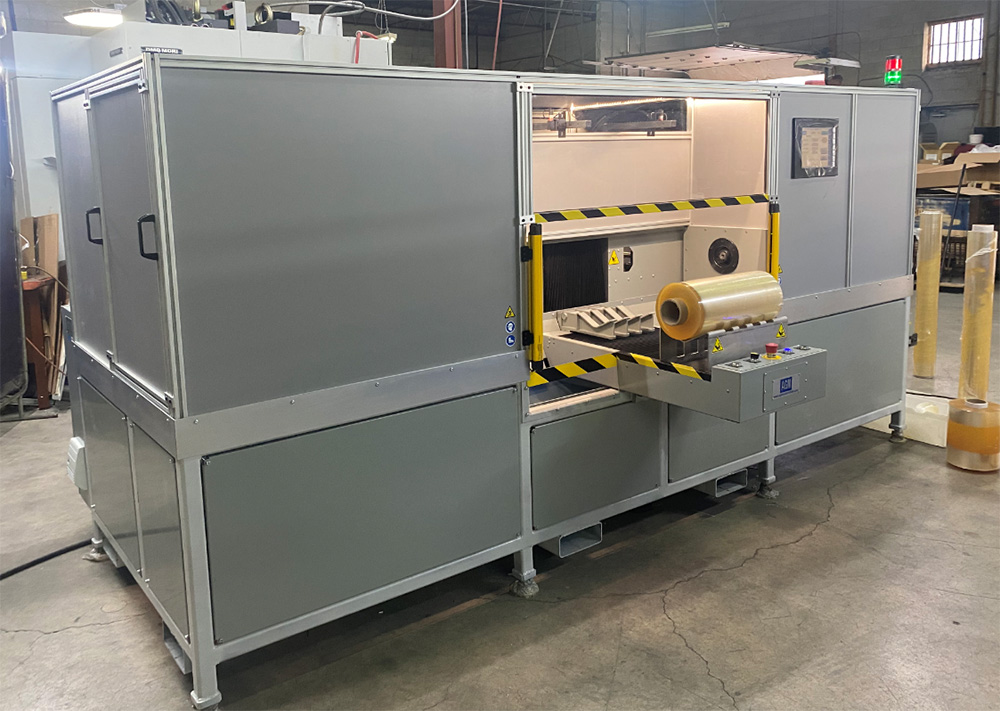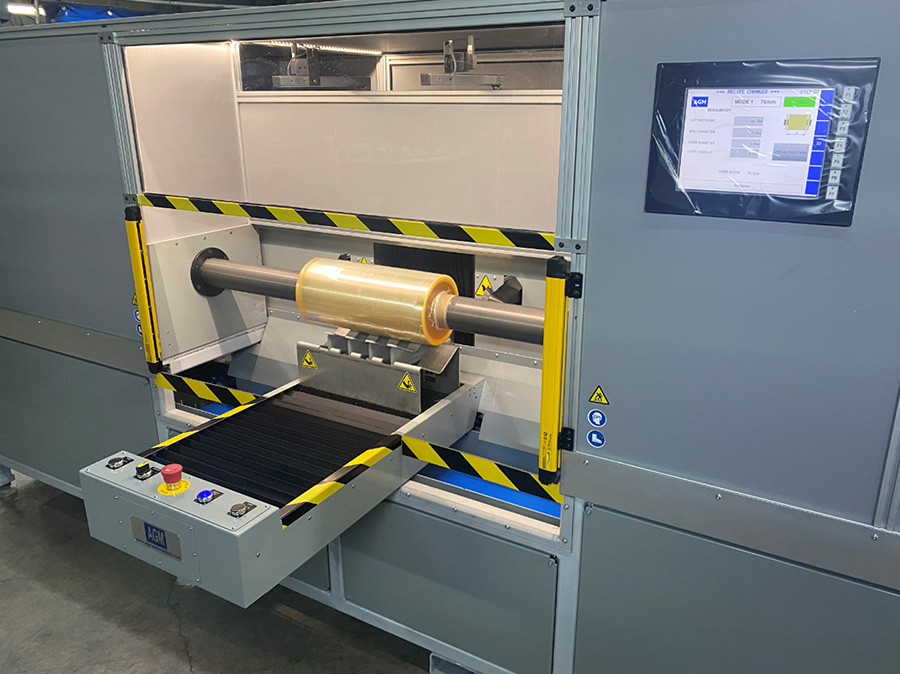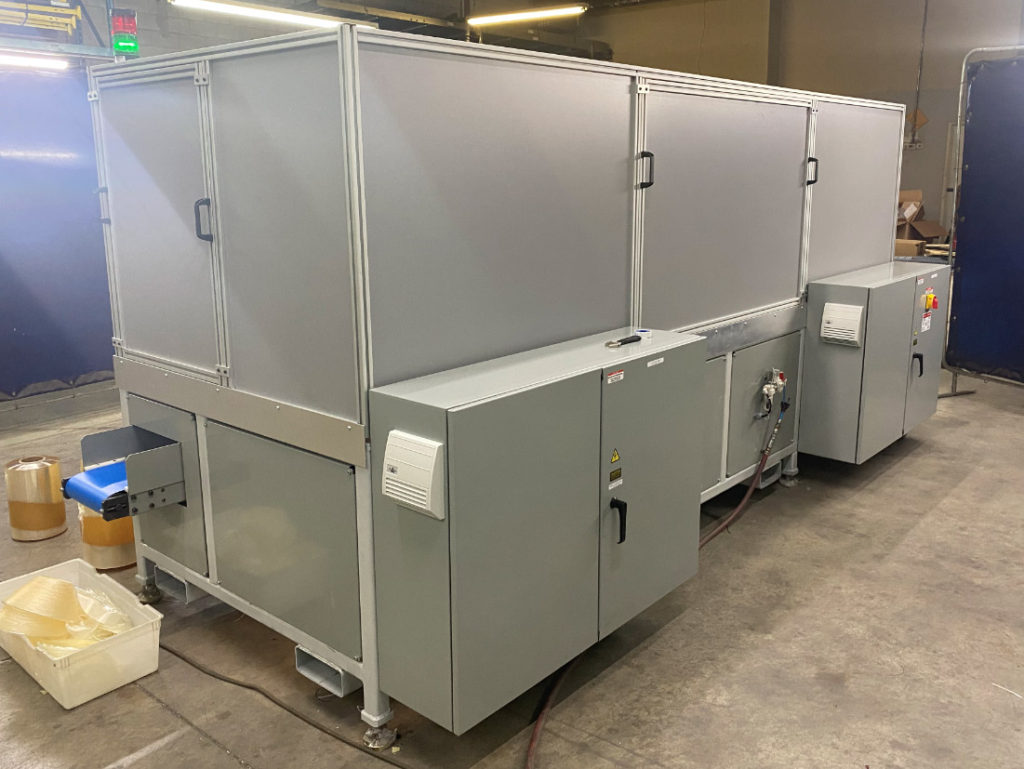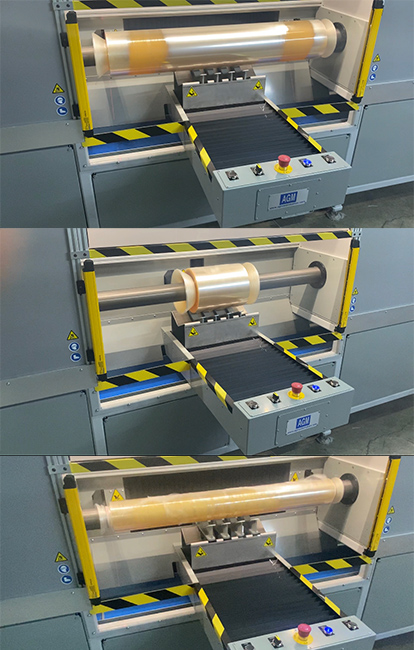 AGM will support the customers with service and spare parts. We also supply the cutting knives, which can be made of Carbide, High-speed steel (HSS), D2 tool steel, etc… according to your drawings and needs.