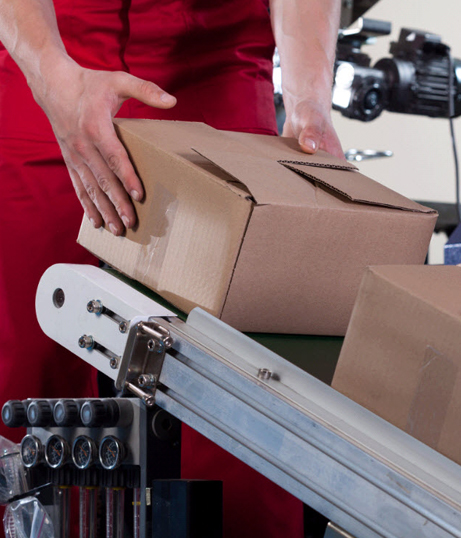 Custom Packaging Automation
No matter what your product is, we have a packaging solution for you
Product packaging is not merely something to contain your goods – it serves a multitude of purposes. Some products need the basics only: a purely functional package for shipping purposes. Many times, though, packaging also has to act as promotional material, or a place to hold usage instructions. Sometimes, it has to include cushioning to allow for the shipment of more fragile products.
No matter what your product is and what purpose you need your packaging to serve, AGM Automation has a solution for you. We provide fully customized solutions to meet your unique needs and help you maintain a competitive edge in your industry.
Packaging automation for all industries
The packaging used for a product depends very much on what the product is. Heavy goods need sturdier packaging than lighter products. Fragile goods need to be protected against breakage. Packaging for pharmaceuticals and food products must meet stringent health and safety guidelines. Some items can be packed into simple boxes, while others call for molded plastic wraps.
AGM Automation can provide a system for whatever you need. Examples of the packaging automation systems we build include the following:
– Tube filling machines that allow for easy volume control of the product being filled
– Horizontal and vertical cartoning machines, ideal for pharmaceutical and cosmetic products
– Wrapping machines suitable for products of different sizes, that make use of heat-wrapping materials, cellophane and more
– Tray formers designed to pack products into a tray carton, usually for display purposes
– Case packers for the loading of products into cardboard cases that are designed for easy loading
– Die cutting, laminating, labeling and more
– Palletizers and depalletizers for safe and easy loading and unloading of pallets
– Other packaging products that are custom-made for your product and requirements
Products are designed to be safe, convenient and easy to use
AGM Automation systems are there to make your life easier, not more cumbersome. Our machines are designed for convenience. Some of the features of our packaging automation systems are:
– Ergonomically designed and safe to use to reduce risk of injury
– Easy to configure for different sizes and volumes of product
– Machines can detect the orientation of a product and automatically rotate or turn it if needed
– Machines can be set up to seamlessly integrate with material handling and conveyance systems
– Machines are easy to clean
– Options include modular machines used as part of a production line, or standalone machines for use by themselves
With packaging being such a critical part of product distribution, this is not an area that any manufacturer or distributor can afford to overlook. For more information about our vast array of packaging options, call us today and speak to an operator.